It's no secret that protective clothing in the metal and steel industry often scores low on comfort and wearability. Do you want to make working in a high-risk environment more pleasant for your employees? In this blog, we'll dive into the four characteristics of comfortable protective fabrics which help you strike the perfect balance between excellent protection and a comfortable wearer experience.
Why are comfortable fabrics so important?
Across the metal and steel industry, we see that protective clothing can directly influence employee satisfaction in the workplace. While sufficient protection against workplace hazards (such as extreme radiant heat from ovens or other heat sources, sudden ignition of dust or lubricants, and molten iron splashes) is often seen as the primary criteria for selecting new garments, many companies are now also taking the comfort of the wearer into consideration as an equally important deciding factor.
Let's break "comfort" down into four characteristics: fabric weight, moisture absorption, breathability, and softness.
1. Fabric weight
Many welders still wear protective garments made from fabrics weighing in on the heavy end of the spectrum, ranging from 500g/m2 to over 600g/m2. These heavier fabrics typically feature more densely-woven fibers, making them thicker and less flexible. In many cases, they offer more protection against risks such as radiant heat exposure, but they can also restrict the wearer's movement and allow uncomfortable levels of heat to build up inside the protective garments.
Nowadays, these fabrics are becoming lighter in weight, have less shrinkage, better color retention and are more flexible due to improved fiber construction and blends (such as a smoother blended satin weave). Some fibers naturally have better FR properties than others, so a fabric doesn't always have to be heavier to offer more protection.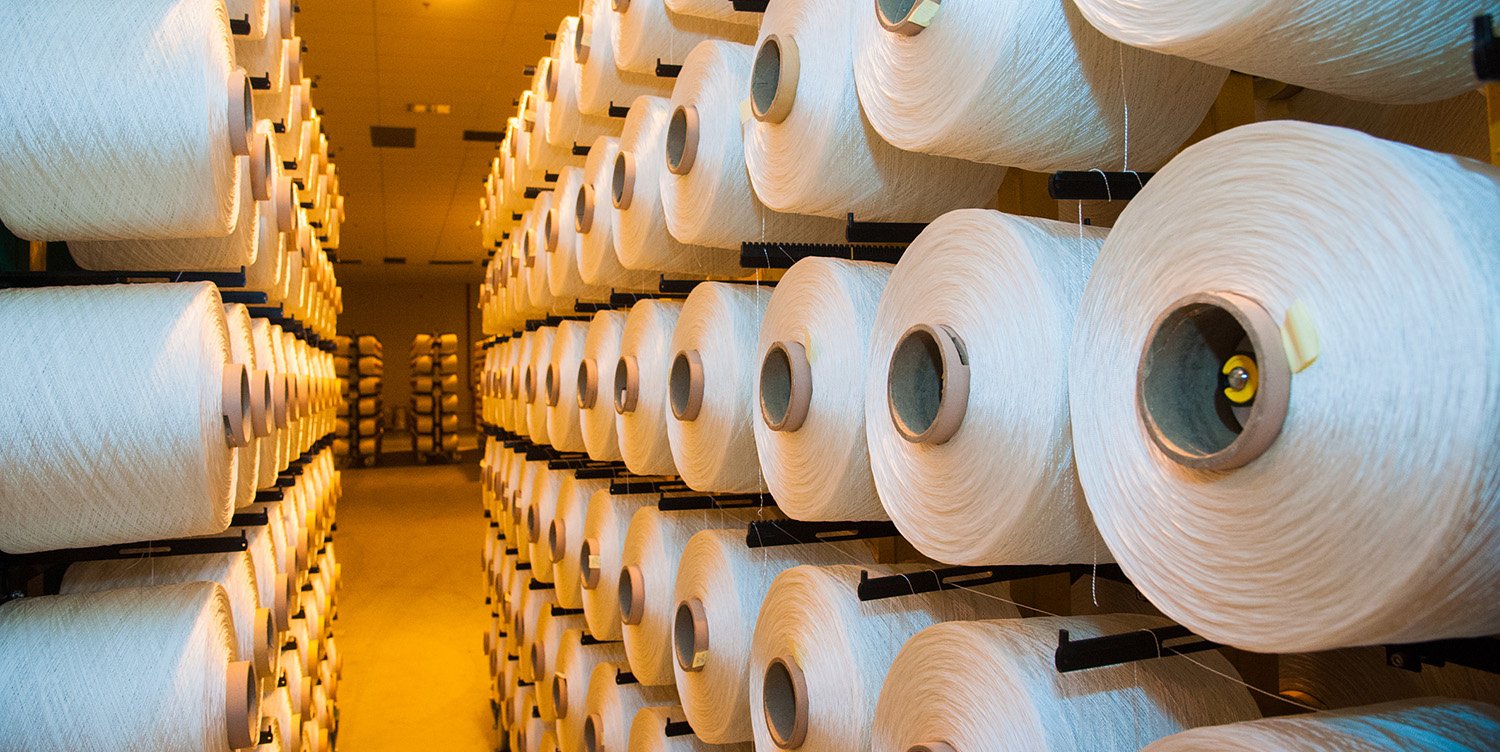 2. Moisture absorption
Workers in the metal and steel industry are exposed to extreme temperatures on the job, so their protective garments need to be able to properly manage sweat uptake and release. If the fabric doesn't sufficiently absorb water vapor, this can leave the wearer with an unpleasantly wet garment. They may be less likely to wear their protective clothing correctly, which makes them much more susceptible to injuries.
Cotton is the fiber most well-known for good moisture absorption, but there are also cellulose-based fabrics specifically designed to absorb and release sweat more effectively. TENCEL™ Lyocell, for instance, is able to absorb a whopping 50% more moisture than cotton. Until now, it's been nearly impossible to incorporate these alternative fibers in FR fabrics for the metal and steel industry, but with technology moving at such a rapid pace, we feel confident that we'll be seeing a TENCEL™ Lyocell FR fabric on the market very soon.
3. Breathability
Another key comfort parameter for protective fabrics is breathability. If your fabric supports high breathability levels, heat can be quickly transmitted through the fibers and away from the body. This gives the wearer a cooler and more pleasant feeling, which is important in this industry because of the ever-present high temperatures. Breathability is mainly determined by the weight of the fabric, and is influenced by its construction. Densely-woven cloth, for example, will have less breathability than finely-woven cloth.
4. Softness
The last characteristic you need to take into account is the softness of your protective fabric. How does it feel on the skin? Does it feel rough or soft? Is it smooth to the touch? Softness is determined by the type and blend of fibers, construction and the finish of the cloth. One of the softest and most flexible FR fabrics on the market right now is a 4/1 satin weave. TENCEL™ Lyocell is softer on the skin than cotton, but as we said before, it's not (yet) commonly used in the metal and steel industry.
Safety and comfort go hand in hand
As a HSE professional, you're always looking to improve and innovate the protective clothing keeping your employees safe. Hopefully this blog has given you a clear view on how to choose fabrics that keep your employees comfortable, too.