Recently, on March 1st, 2022, a celebration was held to celebrate the 103rd anniversary for firefighters in Indonesia. The ceremony was held in the capital city of Jakarta, with over 200 participants involved in the festivities. Of the 200, 93 were the leaders of various fire departments from major cities.
In addition to the celebration, they also held a National Coordination meeting that featured various examples of firefighting gear currently in use in Indonesia. TenCate Protective Fabrics was invited to both events but was asked to present a specific firefighting ensemble at the Coordination Meeting.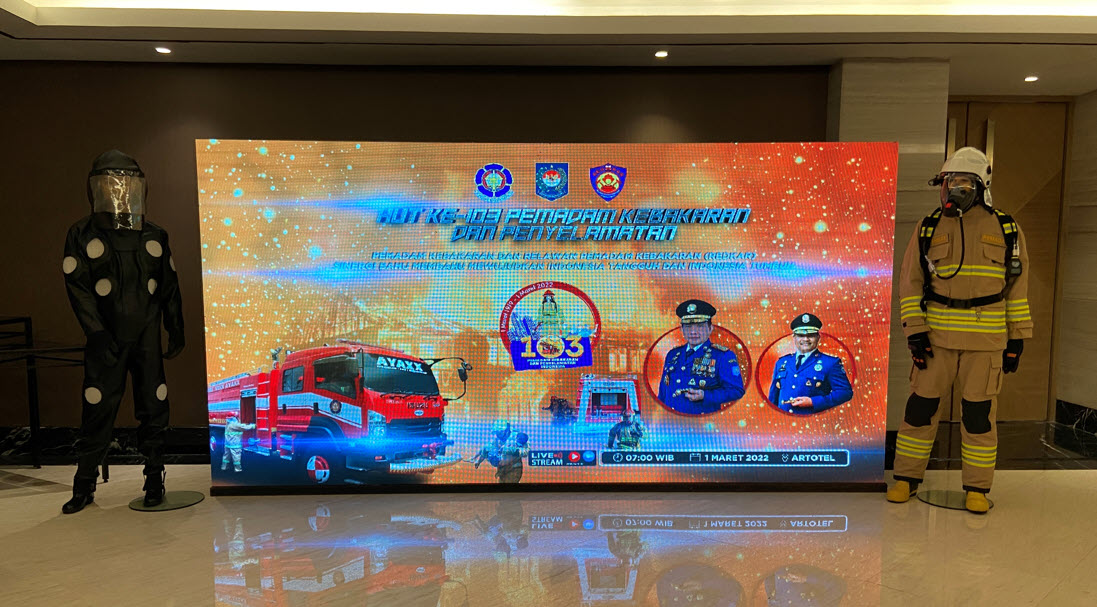 The ensemble, featuring an Advance™ 220 outer shell and a thermal liner made from Q8™ fabrics, was displayed at the meeting. It was an exciting opportunity for TenCate Protective Fabrics to maintain contacts in the industry and establish new avenues to introduce our fabrics on a larger scale.

In recent years Indonesia has seen unique risks from fires that developed from agricultural burns in peatlands that have been drained for furthering crops like oil palms and acacia trees. These burns have posed new and various challenges for firefighters in the region. TenCate Protective Fabrics supplied fabrics for gear that helped in the battle against these conditions.

TenCate Protective Fabrics supplied marketing materials and free giveaways to industry insiders at the National Coordinating meeting. Such efforts are a vital part of continuing good stewardship of our company brand and ideals and ensuring our role as a supporting entity and thought leader in the field of firefighting around the globe.

As a global leader in developing and manufacturing FR textiles for multiple applications, TenCate Protective Fabrics can always be found wherever the need arises. Congratulations to our team.